Get Five Simple Steps To Find Your Purpose In Life

"A very authentic show and the host does a fantastic job interviewing his guests and also adding his personal words of wisdom through his Friday messages."
"If you're looking for a new podcast that covers leadership, personal development, and entrepreneurship this is it. The guests are relevant and insightful as well."
ONE OF THE BEST NEW PODCASTS OUT THERE
"Thank you for making this information available. So many of us struggle with our fears and obstacles and don't know where to turn. I appreciate your guests are relatable to those of us who need this life-changing guidance."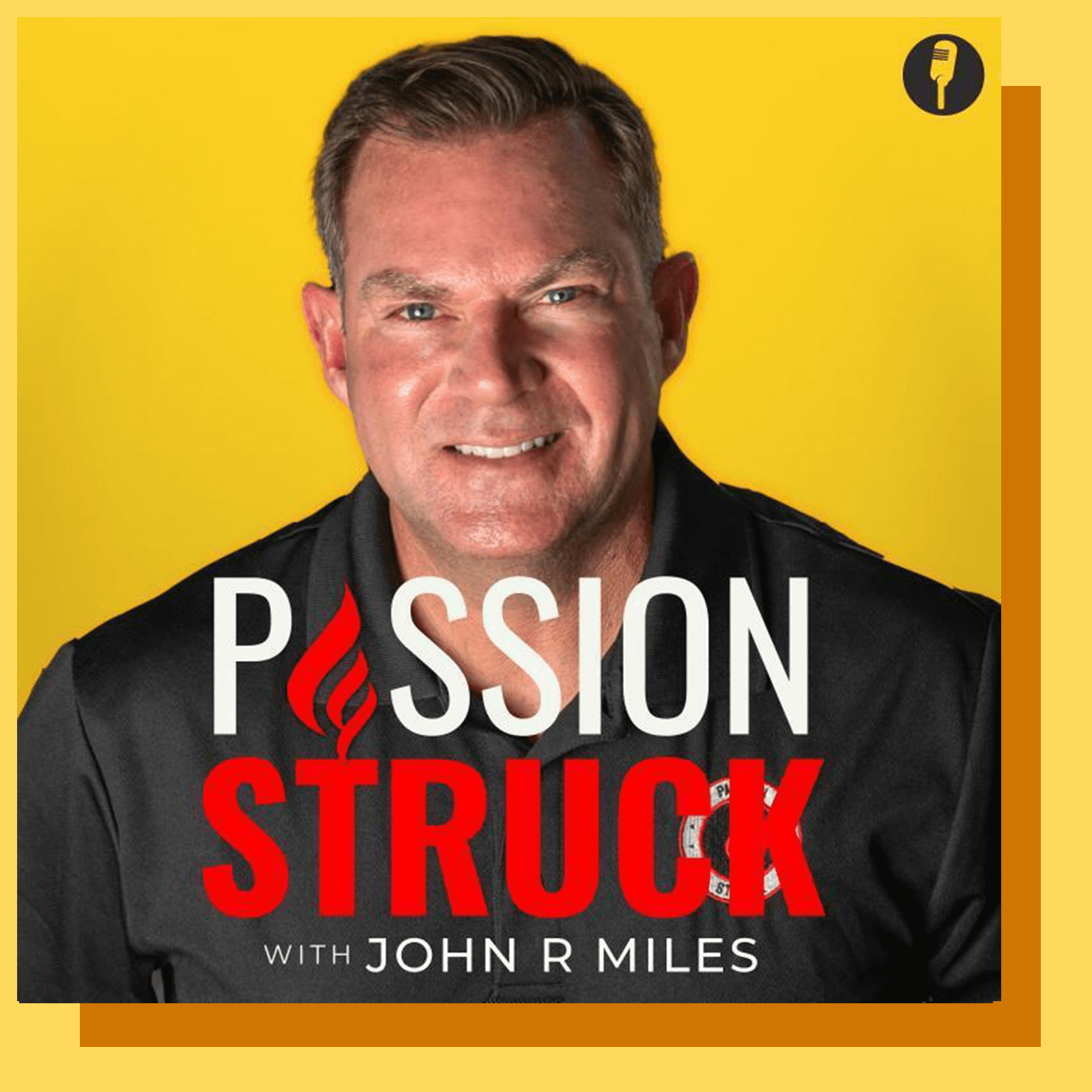 Passion Struck Podcast Achievements

HELLO, I AM JOHN R. MILES
I am the CEO of Passion Struck, host of the top-ranked Passion Struck Podcast, author, speaker, Navy veteran, celebrated leadership expert, and elite performance coach to business titans.
Nice that you're here! 
My passion for personal mastery and serving others began during my time as a senior executive, mentoring others on the themes of vitality, connection, leadership, and meaning that weave throughout my work and practice.
I developed Passion Struck® out of the desire to create an impact by educating people on how to unlock an intentional life. One where they live better, be better, and positively impact the world. 
Are you ready to live life, Passion Struck?
Top LinkedIn Endorsements 
See what others recommend John R. Miles For?
Join the many businesses who have trusted John R. Miles with creating a high performance culture


John's leadership and elite performance coaching has been endorsed by the CEOs of:
Salesforce, Lowe's, Oracle, Dell, JPMorgan Chase, KKR, Booz Allen, Ahold-Delhaize, Clinipace, Virgo Investment Group, Kroger, BMC Software, Ag Resource Management, DocuSign, and many others.
Passion

Struck – Coming February 2024!
Most books are meant to be read, but this one is meant to be lived!
Life can be disheartening if you're just cruising along without purpose or motivation. You wake up, go to work, and go through the motions without any real direction. It's a pinball existence, bouncing from one thing to another without intention.
But what if you had the power to change that?
It takes bravery to make a change. Fear and uncertainty can hold us back, but imagine having the courage to take action anyway. What kind of life could you create for yourself?
In Passion Struck, personal mastery expert John R. Miles combines behavior science research, peak performance strategies, and real-life stories from titans in their fields to help you confront your limiting beliefs and build a limitless life. Through the passion-struck framework, Miles guides you on an interactive roadmap to achieve your dreams and break free from your current reality.
Passion Struck reminds us that taking action is the greatest antidote to the challenges in our lives. Whether you're seeking extraordinary success or simply looking to take that first step towards a more fulfilling life, this book is a must-read for anyone ready to make a change.
Are you ready to live life, Passion Struck.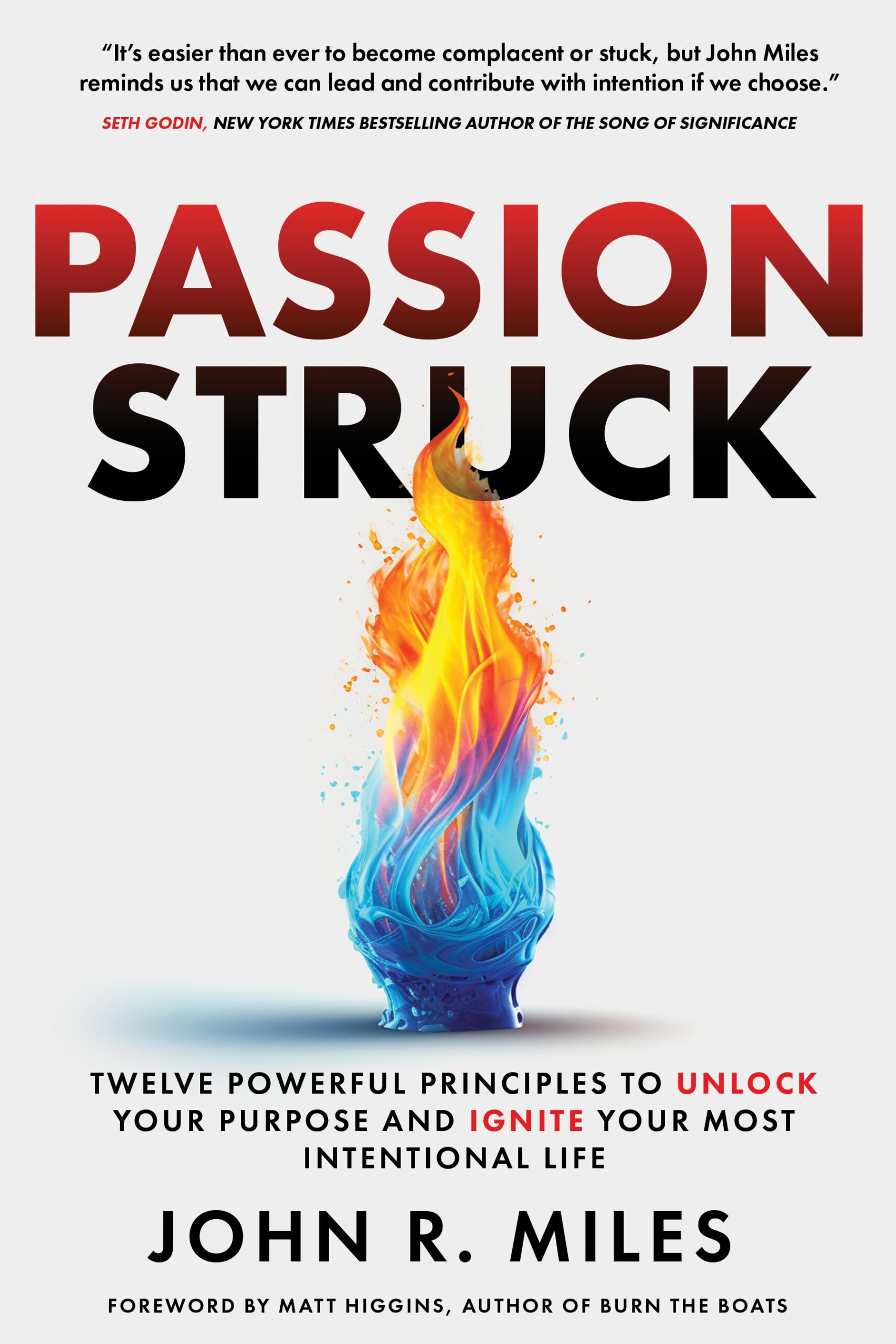 JOHN R. MILES HAS BEEN FEATURED IN


In all its complexity and beauty, life is an intricate tapestry woven from the threads of joy and sorrow, success and failure, love and loss. It is a journey filled with moments of elation and contentment, but it is also one that presents...
read more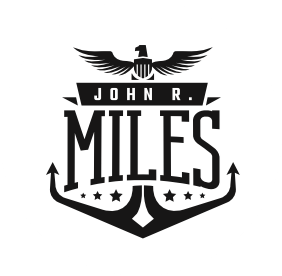 LEARN HOW YOU CAN BECOME PASSION STRUCK
Acumen, Experience, and Leadership. Trust The Elite Performance Coach!


Keynotes
___________
Presentations
___________
Interviews

Leadership
___________
Performance
___________
Career

Individuals
___________
Teams
___________
Businesses

Passion Culture
___________
Performance
___________
Projects
HIGH PERFORMANCE COACHING
Do YOU WANT TO go From Being Passion Stuck to Passion STRUCK?
MAKE CONTACT